Country Heat – It's available and I ordered!
The OFFICIAL Country Heat release date is 8/1/16. HOWEVER – Autumn Calabrese recently announced it should be available through your coach (me) on 7/27. Anyone who purchases can stream on #BOD right away (if they are #BOD subscribers).
6 workout days each week/27 minute workouts
Low-impact workouts
Easy-to-learn moves and choreography
Meal plan same as 21 Day Fix – utilizes portion control containers
Challenge pack is now on sale – includes workouts AND shakeology.
There will be two supplemental workouts available to purchase separately – I haven't ordered these yet, but likely will after I finish the main program. That way I can add a little variety.
Use this link to purchase a challenge pack so you can also be part of the challenge group.
If you have any questions at all, please message me. I get it – you might have some questions on the benefits of the workouts and the group. I absolutely understand so feel free to send me a message.

Country Heat™ and Shakeology Challenge Pack: https://www.teambeachbody.com/checkout/-/bbcheckout/challengepack/country-heat?referringRepId=542509
HTML Forms powered by
Wufoo
.
A few more details:
6 SMOKIN' WORKOUTS ON 3 DVDS
You'll get 6 high-energy, low-impact routines that help scorch calories and incinerate fat in 30 minutes max. And every workout has a step-by-step breakdown of all the moves, plus a modifier to show you how to make the moves even easier.
No weights or equipment needed for these total-body workouts—just jump in and start dancing!
The Workouts:
COUNTRY SWING
Go a little wild with songs like "Young & Crazy" while you crank up the calorie burn with moves like the Grease Step and 2-Timing Hop.
GIDDY UP
Stomp your feet as you speed up your heart rate. Moves like Scuff Squats and Saddle Jumps work your legs and glutes, but songs like "Fake ID" help you forget you're burning major calories!
DOWN AND DIRTY
Get down to the songs "Sideways" and "Footloose" and feel the fire in every muscle, while steps like Rocking Horse and Mule Kicks can send your metabolism soaring.
BRING THE HEAT
Autumn mixes up the tempo to blast your entire body with high-energy moves set to "I Like It, I Love It" and other hot songs that get your heart pumping, so you can get fit fast.
TRAIL RIDE
Blitz the fat in no time flat! There's no cooling your heels when you're doing the Summertime Stomp to tunes like "Bar Hoppin'" and "Be My Baby Tonight."
DANCE CONDITIONING
Follow Autumn's most effective toning and conditioning moves that use your own body weight to help build muscle and sculpt your sexiest body yet.
TOOLS TO GET YOU ON THE RIGHT TRACK—AND KEEP THOSE RESULTS COMING
7 Portion-Control Containers and Shakeology® Shaker Cup
Now you're in control of your food. These color-coded containers help you eat what you love—in just the right amounts—so you can lose weight safely and sustainably.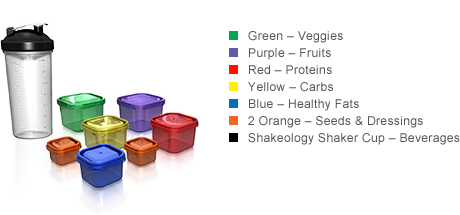 Eating Plan
Diets don't work when you feel deprived. So Autumn found a simple way to help you lose weight, while still letting you enjoy the foods you love. Her Eating Plan and recipes make it easy. And you don't have to count calories, buy special foods, or stay home when everyone else is eating out.
Quickstart Guide
Autumn wants you to jump right in and dance from Day One. This guide will show you exactly where to start—and what to do next.
30-Day Calendar
Autumn put all the workouts in just the right order to keep you in the groove and motivated, so the results keep coming. And there's tons of variety so you'll never get bored. Just follow the calendar, and you never have to guess which workout to do each day.
PLUS, GET A FREE BONUS WORKOUT

NIGHT CRAWL LINE DANCE WORKOUT
Hit the dance floor with Autumn's all-original choreography set to a brand-new song, written by a top country artist exclusively for Country Heat!